What's Embroidery?
Embroidery is essentially decorating a garment with a needle and thread. It's been a staple in making garments look great for thousands of years and is most definitely an art form in itself. For most of history embroidery was done painstakingly by hand, until Josué Heilmann invented the first sewing machine in France in 1846. In the decades that followed, the course of an entire industry shifted and these days embroidery can be achieved with pinpoint accuracy, thanks to computers and dedicated software. This means logos, words, and imagery can all be embroidered with absolute clarity.
The Embroidery Process
The first step in creating an embroidered Item is uploading your Logo/Design in an .EPS, .AI or High Resolution Jpeg file. The next stage we digitise the logo in our Wilcom design software so that our Embroidery Machine can recognise and embroider the Logo. Your Design/Logo is then embroidered on a pocket or spare material for sizing & colour sample for your approval . Your apparel, cap or bag is then hooped with backing material in the confirmed placement ready for embroidery. The item is at that point embroidered by our Barudan Machine which is then trimmed and folded ready for delivery or pickup.
Why use Zevo Global?
For superior quality embroidery services, quick turnaround, extensive thread options and high quality outcomes, look no further! Whether it's a simple logo or a complex multi-colour design, you can order personalised garments with ease. We are located in Australia on the Coffs Coast and can deliver a large range of Embroidered Products all over Australia. As a family run business we pride ourselves on quality first time, every time.
Selecting Products
Simply use our catalogues or browse our suppliers websites links on our homepage. From here, you can use our contact form to upload your logo/design, we will check your design and send you a quote for your items and preferred decoration within our amazing time frame.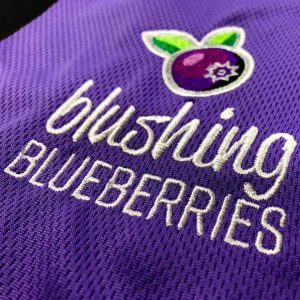 Uniforms Delivered Australia Wide  |  All Prices inc GST  |  Quotes Available  |  Bulk Discounts 
What garments/products suit embroidery?
We offer high quality embroidery on garments such as polo's, business shirts, uniforms, caps and more. Most items can be embroidered providing they are large enough to be "hooped", so our quality Barudan machine can perform its magic! Embroidery is super durable and looks fantastic on towels and countless items for that unique gift. Embroidery is primarily tailored towards corporate wear and all types of work wear. We stock quality brands suited to embroidery including Biz Collection, Aussie Pacific, Grace Collection, Stencil and many more. With countless styles of caps, hats and apparel suited for embroidery the sky's the limit!
How does the pricing work for embroidery?
Embroidery is generally charged per stitch, so the larger your design, the more expensive it will be. We take orders from 1 item to many, there are bulk discounts for volume orders. Please phone (02) 6650 0022 or email info@zevoglobal.com and our team will supply you with a customised quote.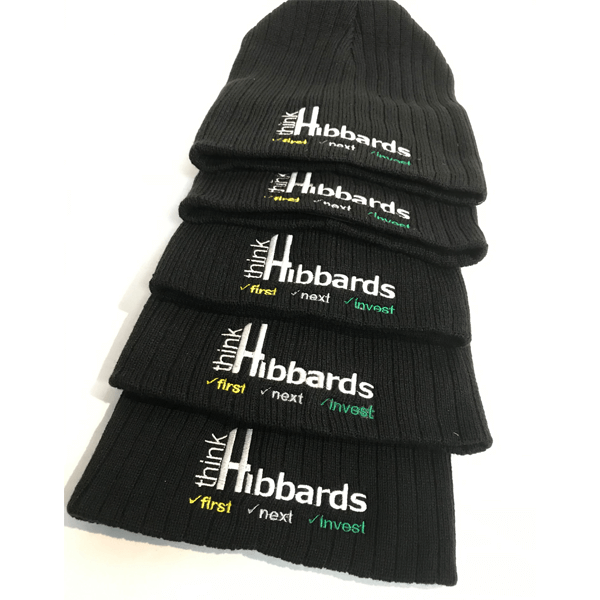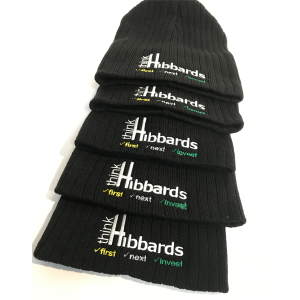 What type of designs suit embroidery?
Simple and bold designs are most suitable. To achieve the desired clarity we embroider text sizes no smaller than 5mm. We can match your specific logo colours in our embroidery thread. We will do a sample before proceeding with new logos so we can get it right the first time! If you're unsure if your artwork will suit embroidery, or for many other printing options please phone (02) 6650 0022  or email us at info@zevoglobal.com! We are always here to help at our warehouse in Coffs Harbour!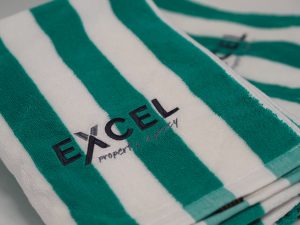 Pricing & Setup Info
$7.7 per logo refers to a standard logo of an area approx 5 x 12cm up to a maximum 10,000 machine stitches (Bulk discounts may apply)
A $30 Set Up Fee will apply in addition (once off) if you can't supply a digitised logo file for instance a .dst or .emb
Turnaround Time
Following Proof Approval, Orders will take 2 weeks depending on our workloads in production at any given time. If you have a tight deadline please speak to the Zevo Team about our express options, additional fees will apply.