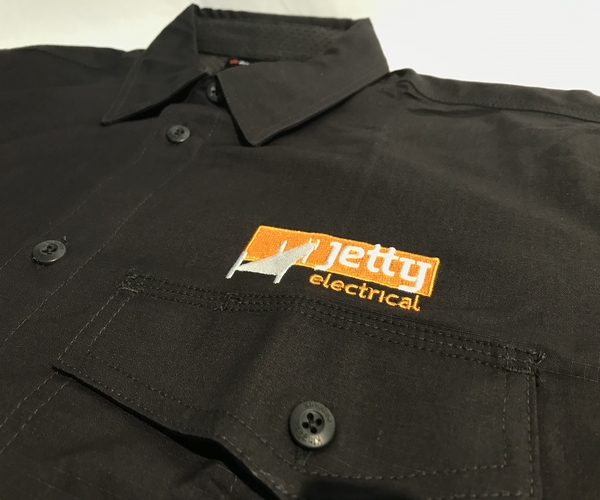 LET'S GET STARTED!
Coffs Harbour, your search ends here, with a fast turnaround and no minimum orders, Zevo Global is your #1 for quality embroidered logo's in Coffs Harbour. We can Embroider 1 item or as many as you need, no problem! Read More
Pricing & Setup Info
$7.7 per logo refers to a standard logo of an area approx 5 x 10cm up to a maximum 10,000 machine stitches *Additional fees apply for larger sizes
Maximum colours for a standard logo is 10, any more colours additional costs will apply
A standard logo is generally 1 to 2 lines of text and a symbol
A standard logo is applied generally to the left hand side of garments and the centre of caps
Embroidery proofs are issued within 10 working days of placing your order via email. The proof/s issued must be approved by the customer prior to production
For all New Logos digitising is required. A $25 Set Up Fee will apply unless you can supply a digitised logo file (.dst or .emb)
Up to 4 basic edits with no charge can be made once your logo has been digitised (i.e change of colour, increase in size, omission of text), however any edits or changes to the design will incur an edit fee
Turn Around Time
Following Proof Approval, Orders with Embroidery or Digital Printing will take 2 weeks depending on our workloads in production at any given time. If you have a tight deadline please speak to the Zevo Team about our express options, additional fees will apply.
NEED IT FAST!
Fast Delivery options for Brisbane, Sydney, Melbourne, Adelaide, Gold Coast, Newcastle, Canberra, Coffs Harbour and Australia. We've always got your back for any urgent, last minute orders!
Top 5 FAQs about Embroidery
How do you get the best embroidery results? High quality embroidery comes down to 4 factors – quality artwork, professional digitising, correct material backing and embroidery thread quality.
How much does embroidery cost? The Prices usually start from $7.7 and go up to $15 depending on variables, including the number of stitches, colours, trims etc.
What is embroidery? Embroidery refers to the process of decorating materials and fabrics using a needle and thread.
What is computerised embroidery? Is a design and manufacturing process, that uses specialised industrial machines to create embroidery from digitised logo designs.
What can I have embroidered? Clothing, hats, blankets, horse rugs, towels and any other materials that can be hooped/manipulated using a needle and thread.
Uniforms Delivered Australia Wide | All Prices inc GST | Free Quotes |